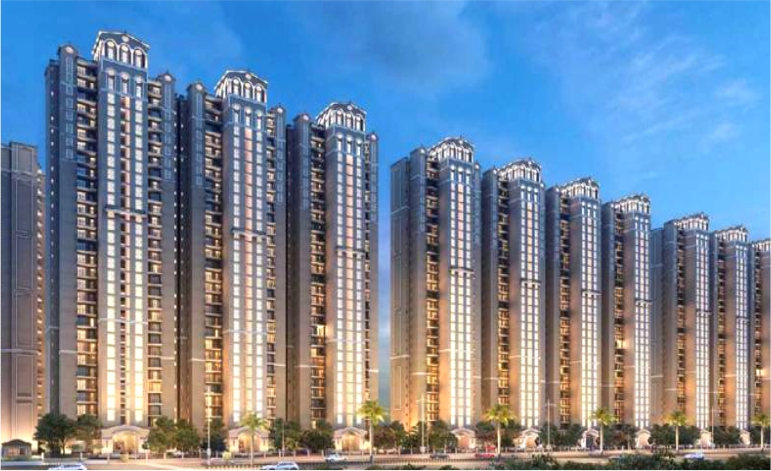 Noida Extension has given many projects by the well known developers who almost catch a fancy to create homes for the middle class buyers. After coming up with high value projects in Gurugram or Gurgaon the next best aspect was to fulfill the aspirations of middle income group and lower income group which gradually got fulfilled at Noida Extension. Although, the aspirations also becomes higher with times and it bought many developers to raise the standards as per the size and thought of the buyers which could be seen by ATS Projects in Noida Extension. ATS Project Noida Extension / ATS Picturesque Reprieves / ATS pious hideaways / ATS Pristine Golf Villas
ATS Projects in Noida Extension comes with almost a bouquet full of projects. ATS Projects in Noida Extension comes as premium 3 BHK apartments as ATS Homekraft. It is located at Greater Noida West and come as homes with an area of 8.50 acres. It has 12 towers and the total floors are 28 with total units as 1250. The possession date is by July 2022 and has certain location advantage with best of the floor plans and specifications. ATS Projects Noida Extension as ATS Homekraft or ATS Happy Trails is 3 BHK and 4 BHK that has modern amenities and has high end security along with aesthetically built architecture.
ATS Destinaire is located at Sector 1, Greater Noida West and comes with free ac and modular kitchen along with 3 BHK and 4 BHK spacious residences and the price is from 98 lakhs. ATS Destinaire is approved as per RERA guidelines.. ATS Destinaire is having best of the modern features like club, sports facilities, swimming pool, central parks, gym and much more. ATS Destinaire is one of the best projects in Noida Extension and has best of the connectivity on offer.
ATS Nobility is located at Noida Extension and is one of the well-planned projects. ATS Nobility is an integrated township which is spread in an area of 5 acres. The project has total of 624 units and has robust quality construction. ATS Nobility comes with homes of different configuration and the possession on offer is by 2023. ATS Nobility comes with best of the amenities and is a beautifully constructed projects with best of the project advantage.
ATS Rhapsody is located at Noida Extension and has total of 7 towers with 27 floors and 550 units. It comes with a project area of 6 acres and has 3, 4 BHK luxury apartments. It has possession date of Dec 2024. It has been designed with best of the architectural elegance as every flat gets 180 degree view along with maximum fresh air and also sunlight.
ATS Kabana High: ATS Kabana High is located at Sector 4, Greater Noida West. It has office spaces and retail shops and the project is approved by RERA guidelines. ATS Kabana High is a fresh commercial project and is state of the art commercial project. ATS Kabana High offers shops which range from 800 sq ft, 525 sq ft, 380 sq ft and office ranging from 450 sq ft to 750 sq ft.
Certainly, these projects are best in class and fulfills the needs and aspirations of buyers.