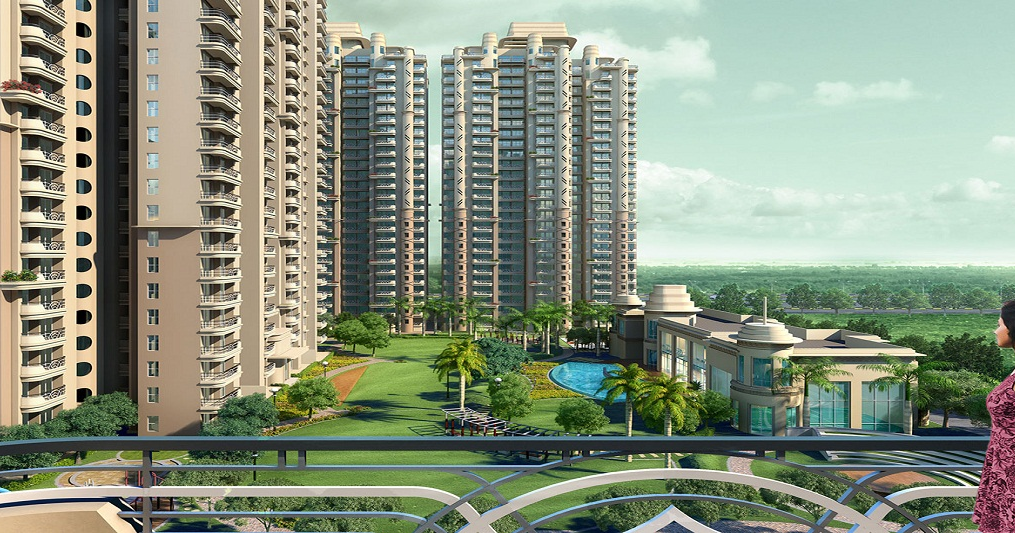 CRC Group Of Developers are now offering 2, 2.5 & 3 BHK apartments in Techzone 4, Noida Extension and the landmark is known as CRC Joyous developed in 4 acres of land. It is a sky apartment complex and will have provision for 548 units. The 2-BHK measures 1040 sq ft, the 2.5BHK 1225 sq ft and the 3-BHK is available in two measurements 1375 sq ft and 1555 sq ft. CRC Joyous Noida Extension properties can be bought in the price range of Rs. 40-68 Lac and there are 4 towers with containing 25 floors + ground floor each. The Noida Extension makes it easily accessible to NH-24, and is closely located to Gaur City, Ajnara Prime Towers and SVS Vidhi Pride. The easy connectivity to NH-24 further extends the reach to FNG corridor, DND Flyway, and the pivotal Noida Greater Noida Expressway. When you settle here you won't have any problem commuting to Delhi, Faridabad, Gurgaon, Ghaziabad and Noida Sectors as it will be smooth sailing all the way. Noida Extension is turning out to be a major culmination of commercial and residential projects which are the right combination for livelihood and the Metro Network spreading its tentacles all over the Greater Noida Area will make movement between Delhi, Noida, and other NCR cities rather easy. If you are a professional or businessman you will have more freedom of movement to Delhi and Ghaziabad. Buy new residential apartments in CRC Joyous Noida Extension , Property in Noida Extension and Property in Gaur Yamuna City where are available 2BHK and 3BHK flats.
CRC Joyous Noida Extension offers plenty of modern day amenities to make life beautiful and enjoyable. It provides swimming pool, clubhouse with all recreational elements, amphitheatre, play courts like tennis, badminton, cricket, football, basketball etc. several indoors games have been provided by the builders. CRC Joyous true to its name offers joyful features such as landscaped garden with exquisite horticulture all around to give a natural ambience. Other facilities include yoga and meditation area, elders sit out area, gym, children play area, environment friendly features, paved compound, street lighting, banquet, community hall, party lawn etc. The complex is gated and opens right on the main thoroughfare with entrance guarded by security personnel. The complex offers adequate security with CCTV surveillance, gated complex, property staff, intercom facility, earthquake resistant structures, and fire suppression system to meet emergencies. Car parking, lifts between floors, street lighting, 24 hours power and water supply, power backup via DG sets are other prominent services provided by the builders.
This is an under construction project which will be handed over to owners in the year December 2024. There are about 5 shopping malls nearby, and equal number of parks laid out by both private and government agencies, all within the radius of 1.5-2 kms. PHC, Rahul Yaduvanshi Hospital, SRL pathology, Midas Dental spa are some of the healthcare facilities located nearby. the Big Bazar Grocery shops is within walking distance, and have 5 numbers of food joints within the radius 400-500 meters. You will have no dearth of shopping, socialization or lifestyle points when you are at CRC Joyous and booking a flat here will enable you to spend your life in peaceful and serene surroundings.