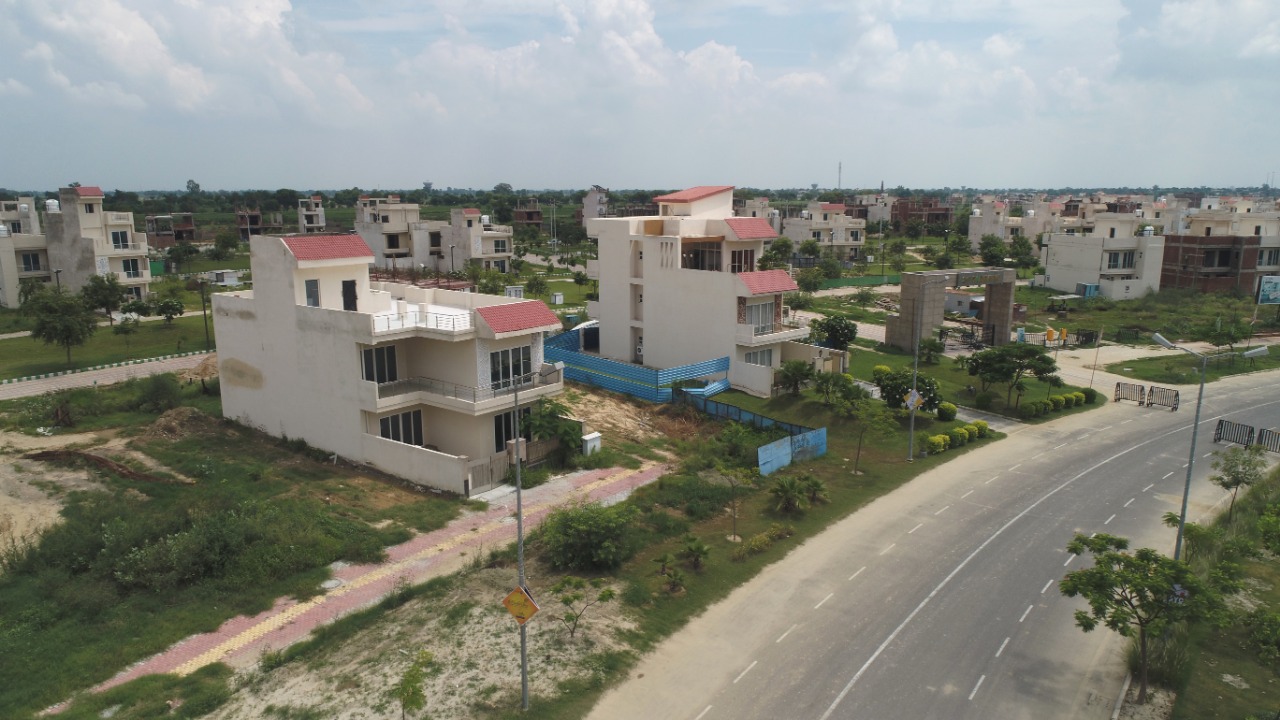 Gaur Yamuna City plots is a residential project that is spread with huge land area of 250 acres. It is India's largest group housing development at one of the fastest growing professional hubs of India. The project comes with state of the art residential, retail, commercial and hospitality development all within a gated township. The project puts an emphasis on sustainable living with creating a better living environment for the city dwellers. It comes with dedicated zone for studio apartments, restaurant, retail, party hall, landscape development and huge water body by name of Yamuna Biodiversity lake. The project comes with internal connectivity with adjacent Multi Level Car Parking. Plots in Noida / Plots in Gaur Yamuna City / Plots in Delhi NCR
Gaur Yamuna City plots comes with world class facilities as luxury villas, cricket ground, petrol pumps, landscape water body. It has group housing, school and the future commercial development with all necessary aspect within project. The project has total area of 4.5 lac sq ft that is spread over 18 levels that comes with entertainment, luxury living and best of the shopping arena. The project comes with India's largest group housing development that comes with one of the fastest growing professional hubs of India. It comes with state of the art commercial, residential, retail & hospitality development. It comes all within gated township and gives a great impetus on sustainable living within a prosperous environment.
Gaur Yamuna City plots is turning to be a dream land for prospective buyers. It is near to one of the longest and access control expressways. It directly connects with Greater Noida to Agra and it further enhance the realty prospects of the nearby projects. The upcoming Jewar International airport is the one huge development which will give a better prospect to the entire zone. It will boost the project with good return on investment. The project comes with progressive environment and comes with huge employment opportunities and further adds to supreme convenience.
Gaur Yamuna City comes with necessary facility that comes as petrol pump, cultural city center, milk booth and convenient shops. It also has hospital, nursing homes, dispensary, creche and play school, commercial buildings. The project has master planning done by RSP, Singapore and has 9 acres of Yamuna lake. The project has 3 nursery primary schools and creche with 1 Gaur International school that is affiliated by CBSE. The project is equipped with all sports facilities as Olympic size swimming pool, cricket, football field, badminton, lawn tennis etc.
Gaur Yamuna City plots comes with sizes that suits the needs of every buyers and investors. The plot size starts from 65 sq meter and goes up to 347 sq meter. The project is with good amount of tree plantation that keeps it with fresh air and lush green area making it more serene and peaceful. It is a project that has best of the road connectivity and has internal roads which connects every home and places of importance. The project is creating best of the township with best of the environment that makes it a great place to live and enjoy.