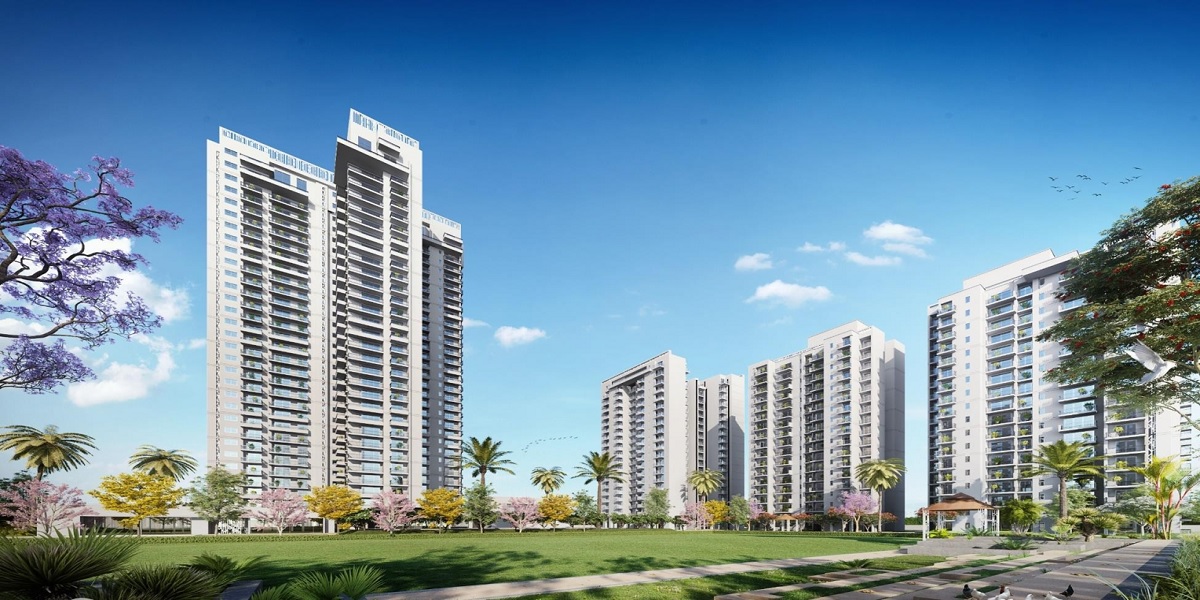 Livening in Godrej residential project is unique life experience, especially for kids as they are given something to explore and learn. Godrej Nurture in Greater Noida is another of Godrej projects that combines the most modern amenities into its residential complexes and also train and guide the future generation to achieve. Nurture is located in Sector 150l which happens to be most happening area in Greater Noida Extension as it has expressways to connect, Metro Stations within easy drive and a number of lifestyle points including educational institutions and medical facilities within easy reach. At Godrej Nurture you have the opportunity to buy 2, 3, & 4-BHK apartments that are plush, airy and sunny. Flats at Godrej Nurture are 3-faced design hence are able to receive plenty of sunlight and breeze and enable residents to live in clean surroundings. The abundance of green that Godrej offers to everyone of its project ensure that you are not far away from nature but actually immersed in it. Godrej Nurture Noida , SKA Orion and Trident Embassy Reso are good residential place.
The builder has century old building experience and has evolved with time to provide owners with the best possible amenities that are highly innovated to suit the taste and standards of different genre and group. Forest them is unanimous with Godrej offerings and the Godrej Nurture in Greater Noida is no exception to that. It is a great learning hub for children and amazingly relaxing atmosphere for senior citizens. The flora and fauna developed by Godrej are purpose built and are designed to give maximum earthy feel and experience while providing them with an healthy atmosphere. here a 2-BHK will cost you Rs.83 Lac to Rs.1.13 Cr, and 3-BHK will cost 1.36 Cr to 1.62 Cr and 4-BHK @ Rs.1.88 to Rs. 2.15 Cr. With each configuration you will see architecture, amenities and feel change and enable you to enjoy the best living style that you see in the country.
Top amenities include brandbacked clubhouse and its management, swimming pool for kids and adults, adventurous sports, Golf, Cricket Pitch, branded GYM and Spa Services, Martial Arts club, adventurous sports like net climbing and rock climbing, squash, skating , tennis court, party lawn, celebration lawn, and a well equipped hospitality service. you will enjoy signal free travel via various expressways and the NH-24 is only 12 minutes drive away. Fortis hospital is within reach of 20 minutes drive and a number of international level structures like Jewar International Airport, F1 racing track, Knowledge Park, night safari, monorail project and a number of international universities are closely located to the project. With grand recreational and lifestyle activity features firmly in place Godrej Nurture in Greater Noida will prove to be the right choice if you are interest in investing in one of the 3 or 4 BHK. The project fulfills all aspirations of a owner as it is very close to the Capital, has fantastic connectivity, provided with world class amenities and many lifestyle and international fame landmarks closely situated. Sector 150 is going to be a future fulcrum for significant developments and you will be part of it as a proud owner of Godrej property.