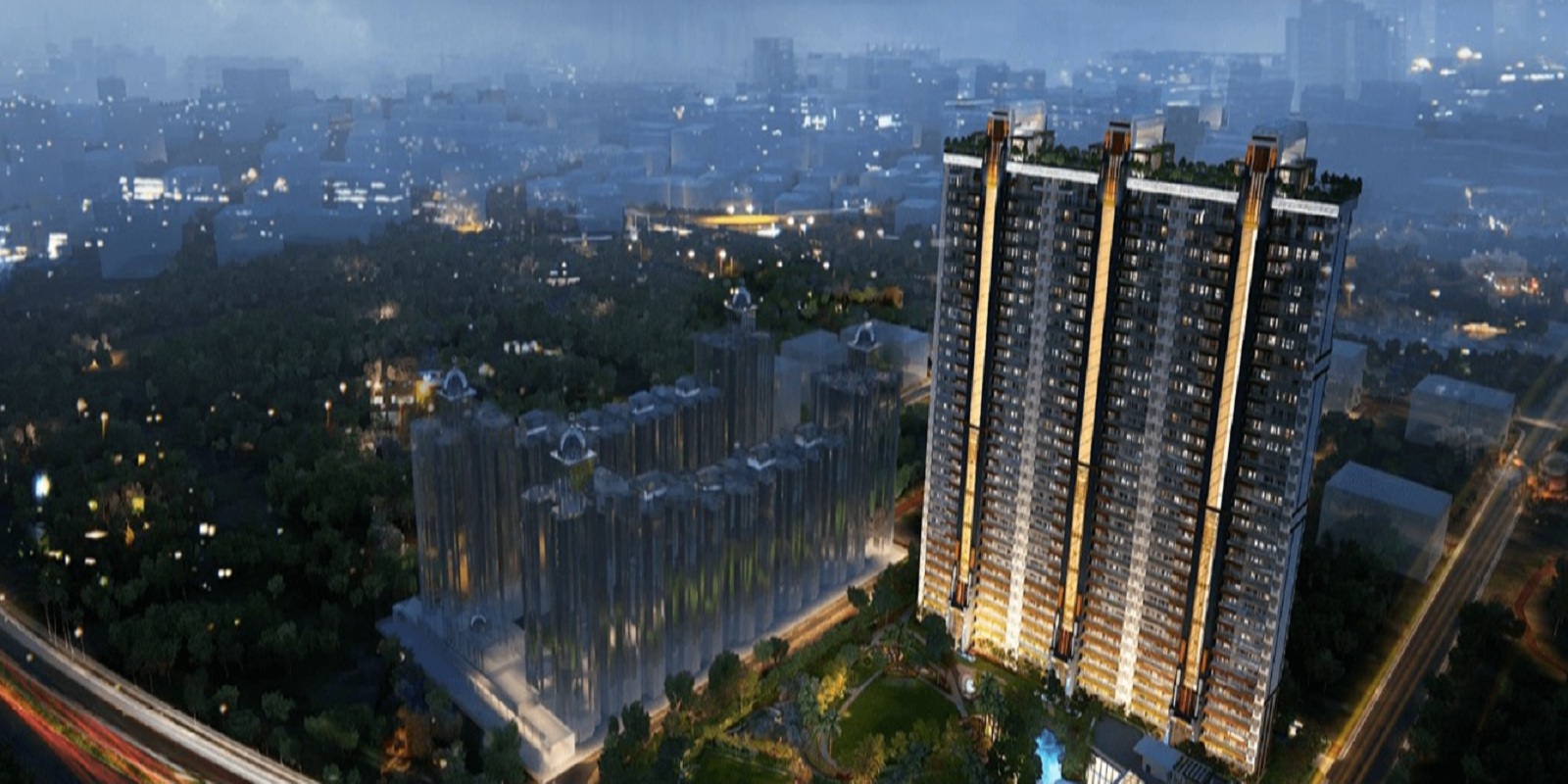 Gulshan Dynasty gives you a life to enjoy with a high heel, panoramic and opulent lifestyle. With Dynasties finding an edge over others its time to enjoy the same privilege with a better lifestyle. Those who wish to start their own lineage with adding more respectable presence it adds more to live in homes that have every aspect of lifestyle and with perfect blend of lavish lifestyle and comfort to lead a healthier urban lifestyle. The project creates with an eco-friendly development and with beautiful expanse of greenery and landscaping that is soothing to eyes. The project is spread in an area of 18 acres of land and makes it one of the less crowded project within an urban lifestyle. Property in Noida / Property in Gaur Yamuna City / Property in Delhi NCR
Gulshan Dynasty is a luxury segment homes with location advantage of Sector 144, Noida Expressway. It has 4 BHK homes with an area of 4700 sq ft. The project comes with 5 star rating which gives a presence of comfort and lifestyle. It has pricing of Rs 4.70 Crore onwards and comes with retail shops within the project. There are 198 units of 4 BHK flats and 6 of the flats are duplex. It adds to luxurious lifestyle, innovative designs and inventive measures that also adds to elegant lifestyle. The project puts emphasis on overall development as physical, social as it helps you to lead a luxurious lifestyle.
Gulshan Dynasty has some of the distinctive features that makes it with 76% green and open area which is construction free zone. It adds with contact-less service homes that adds with separate entry, exits for service personnel. It adds with low density living that gives less person per square km. There are only 204 apartments in 5.8 acres. It comes with best connectivity for educational institutes and has better healthcare facilities. There are huge number of IT/ITES workspace that gives the project with well manage environment.
Gulshan Dynasty has hydroponic farming that helps with farm to fork experience. The project comes with platinum rated green building affiliation by IGBC. It has 7 tier security system that makes you feel safe and secure within the project. It is one of the customized homes which defines with luxurious lifestyle. It has pet stead for the fury companions which makes them feel easy within the human beings without any untoward incident. The project helps with lockable office space and makes the home more dynamic with cutting edge technology. It adds with luxury and comfort along with nature and nurture being part of it.
Gulshan Dynasty adds with certain location advantage with immediate access to Noida Expressway. It adds to easy connectivity with upcoming Jewar International airport. It adds with better highway networks with DND Flyway, Yamuna Expressway. It connects well with metro connectivity that gives ease with traffic. It also has easy reach towards East Delhi, FNG Expressway and Faridabad, Gurugram. There are huge number of schools, hospitals, universities and residential complex. The project helps you to achieve with best of your dreams by creating a home which reflects your aura.