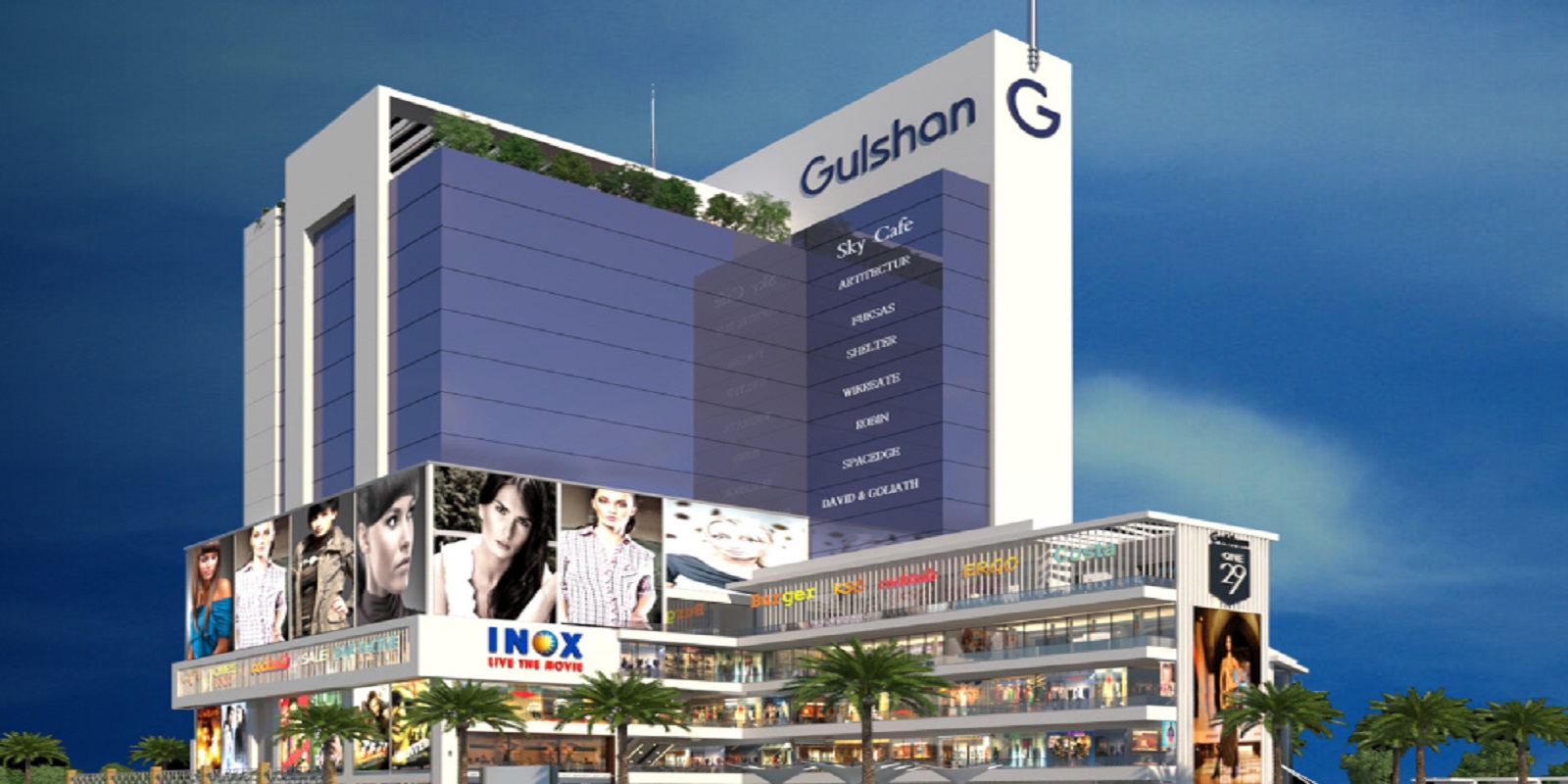 Gulshan One29 is a commercial project by the eminent Gulshan group. The residential and commercial developer has come up with a gem of a project at Sector 129, Noida Expressway. The project developer adds a project size of 237 units spread over an area of 1.85 acres. It adds retail shops of 500sq ft to 1000 sq ft. It has UP RERA registration for the project and is made in all accordance with to master plan. The commercial project is a dedicated development that comes with fun, food, work, and fashion. It is a commercial property that adds one of the best locations with several IT parks that adds to footfalls. It comes with commercial zones and residential developments. ATS Bouquet Location / Bhutani Alphathum Location / Gulshan One29 Location / Wave One Location
Gulshan One29 is a commercial project with 12.336 acres of well-defined area. It comes with the provision of a basement + ground + 4 floors. The project comes with a 75-meter wide road in front and a 24-meter road at the back. The project offers 24/7 security development which enhances features like CCTV security. It adds a two-sided entry that makes it easy to access. It is with 1.35 lakh of working people and 2.5 lakh residents near the project making it a high footfall development project. The project comes as one of the first and only multiplexes within the commercial complex within the entire expressway. It offers a ground floor with no interruption which makes it a congestion-free project and it makes a noise-free entrance space. The project connects easily with major points in Delhi and Noida and it has metro connectivity on offer too.
Gulshan One29 is a project that has ground floor to thirteenth floors on offer. The project has a gross site area of 7486 sq m and a retail zone with an area of 8485.136 sq m. It has an entertainment zone of 4392.106 sq m with a family entertainment center or Inox Multiplex. The project adds zero vehicular movements on the ground floor and best in class app-based parking management system. It adds with open-air theatre with greenery, kiosks, and green walls that has 17,000 sq ft of area. It has a flood zone that has 5423.988 sq m of fine dining and a food court. It adds with work zone that has 13001.743 sq m as office space.
Gulshan One29 is with retail and fashion that adds double entry premises that have an expressway and it adds with nearby residential project. It has an opulent atrium space that also ensures spacious pedestrian movement. The project has the best of the culinary to offer with a food court, sky bar along with café that lets you enjoy your favorite foods and drinks. The project offers best in class app-based parking management system. The project adds one of the first commercial landmarks at the Noida Expressway. It has 500 sq ft of retail shops, and 1000 sq ft of retail space available for purchase. Gulshan One 29 is with all the luxuries that makes it an ideal investment destination with good return on investments.