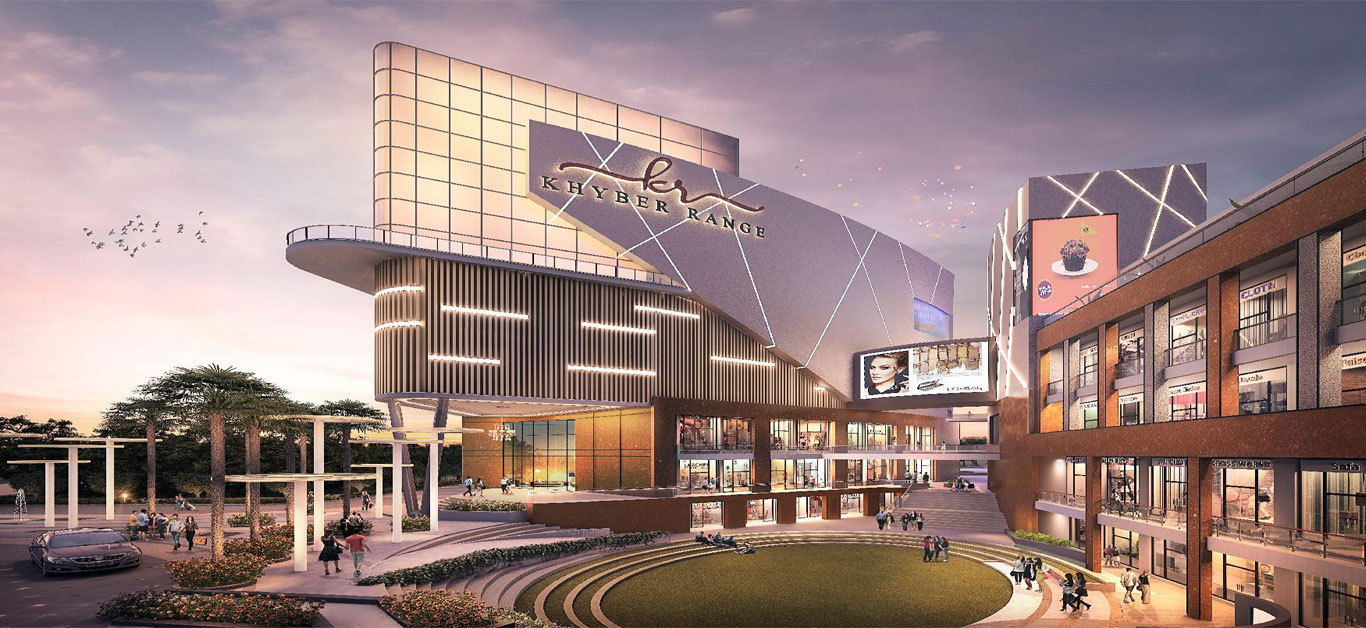 ATS Khyber Range is a project that has given opportunity of a lifetime to the business class of Delhi-NCR. ATS Khyber Range is spread in an area of 3 acres and is a commercial property that adds much needed aspect to the lifestyle. ATS Khyber Range has a total of 146 units in the project that has commercial showroom, shops and gives a well managed along with comfortable space. ATS Khyber Range has 1 towers which has a prominent address along with the NH-24 a highway that has made peace and prosperity its well managed route adding more in the form of comfortable lifestyle.
ATS Khyber Range has floor plans that is well structured and has spacious rooms in the form of commercial shops, kiosks, food courts and much more. ATS Khyber Range has shops that has shops with an area of 270 sq ft and commercial showrooms that have an area of 425 sq ft. ATS Khyber Range is one of the well managed project that has huge project advantage in the form of flexible retail space along with high visibility of retail shops. ATS Khyber Range also has a sustainable green design that also offers adequate parking space for the customers. ATS Picturesque Reprieves / ATS Picturesque Reprieves Phase 2 / ATS pious hideaways
ATS Khyber Range offers high end retail shops with air conditioning units which is managed by central air conditioning systems. ATS Khyber Range has CCTV in the common area along with security system that is manned security who do not leave any chance in terms of safety and carry the work as according to the management desires. ATS Khyber Range also has the best in class fire detection system and has the fire fighting system at place. ATS Khyber Range has also one of the best location advantage as it has good institutes, hospitals and other necessary infrastructure such as sprawling area of Ghaziabad and the nearby apartment that adds to its footfalls.
ATS Khyber Range has location advantage within 5 minutes drive from Greater Noida West and has Noida, Indirapuram in the close vicinity. It also has two prominent railway station which is Ghaziabad and Anand Vihar railway station close to it. New Delhi, Delhi are not that far away as Metro connectivity is not far away and also a proposed metro station near NH-24 will serve it with best of the ways to boost connectivity. ATS Khyber Range adds more to the lifestyle with the spacious and luxurious retail along with commercial space that makes it a most comprehensive project.
ATS Khyber Range has RERA registration and that makes it an assured property. ATS Khyber Range fulfills all the necessity of shopping, retailing and enterprising smart office spaces that is certainly a way to enjoy the best which is given by ATS. ATS is not only known for its commercial complexes but well managed luxury homes that fulfills the lifestyle and aspirations for many city dwellers who wish to have their own business space at a place which attracts good amount of investors and buyers making it a much sought after destination.