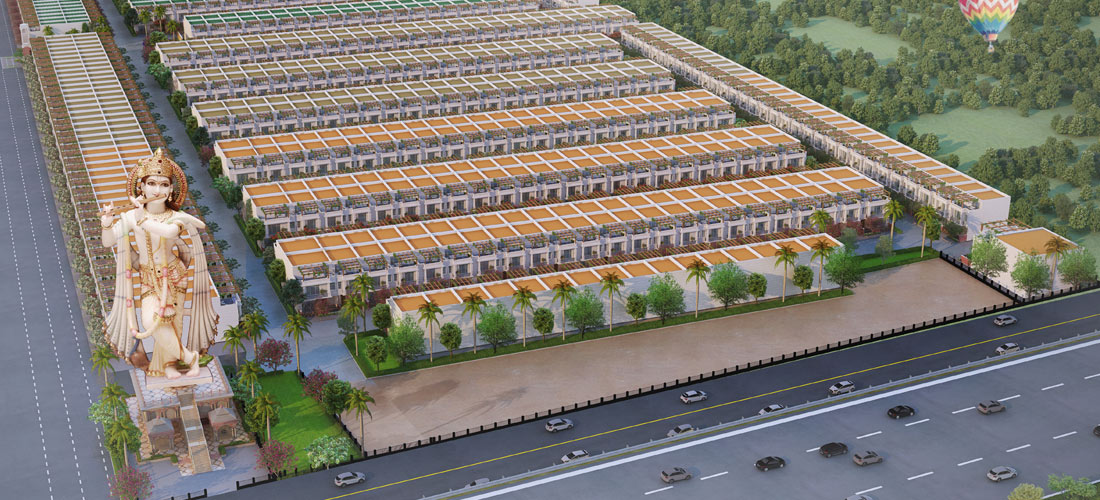 GYC Sports Villas 7th Parkview is a well managed residential township that has been working with a sole aim to promote sports infrastructure and acumen in the residents. Just think about waking up in an area with almost every type of sports which makes you feel active. Now a crickets stadium, football pitch, basket ball court and every other influential games are found in the GYC Sports Villas 7th Parkview. Also, the presence of Formula 1 Buddha Circuit gives an adrenaline rush to the sports lover who may feel to be a racer champion. In all possible ways GYC Sports Villas 7th Parkview turns out to be a city that gives sports champion in you to rise and get into sports field to create new records of your own. CRC Joyous / Property in Greater Noida / Villas in Gaur Yamuna City
GYC Sports Villas 7th Parkview has themed plots that are well managed and one could create even sports centric homes. With the corona virus pandemic taking the grip to the nation it is more necessary to get into the sports mode and develop a fitness regime so that you do not loss on your health condition. For that of course there is a need to invest at a place where sports activity runs throughout the day. In this way, GYC Sports Villas 7th Parkview makes it easy for the residents to own and play a familiar sports which they have gained momentum and stay at the same place where such sports is easy to play.
Now, GYC Sports Villas 7th Parkview has certain strategic location advantage in the form of 165 km 6 lane Yamuna expressway. It has also an air port development in the form of Jewar International Airport. Already the Yamuna Expressway and YEIDA is running on development spree that has allocated huge amount of land for development making it a great place to invest. It is also turning out to be India's fourth largest IT-BPO destination. GYC Sports Villas 7th Parkview will get superior connectivity in the form of proposed mono rail and ISBT projects. The metro rail project along with metro coach manufacturing hub is also seeing to be a set up here.
GYC Sports Villas 7th Parkview has amenities such as landscaped garden, swimming pool, gymnasium, car parking, club house, cctv surveillance, jogging track, rain water harvesting system, water treatment plant, banquet hall, manned security, garbage collection, sewage and drainage system all set up in an eco friendly environment that makes life full of fresh air and leads to healthy living.
GYC Sports Villas 7th Parkview is also having easier access and superior connectivity towards Agra and Lucknow. It has upcoming 1000 acres Film City which will see the daylight soon. Also, the FNG Expressway and top educational hubs along with IT Corporate centers will come in sprawling acres making it a great place for investment. GYC Sports Villas 7th Parkview is turning out to be one of the most happening destination which certainly looks forward for you investment to get good return on investment in the near future.