The ATS Pious Hideways Phase 2 Open Soon is for the home dwellers who love to live in a peaceful and serene environment. The homes here are made of Royal Spanish architecture which is designed by the well-known architect Hafeez Contractor. The homes have an intrinsic details of with Spanish themes like arcades, stucco, rafters, cornice molding and many other factors that makes it quite different from any other residential building at Sector 150 Noida. The ATS Pious Hideways has 80% open space and each of the apartments has central greens. It also has the perfect modern day dwelling and can certainly be called homes that have astounding luxury.  ATS Kingston Heath Sector 150 Noida. ATS Kinghood Drive in Located  Sector 152 Noida. Commercial Project
The ATS Pious Hideways are spread over 18 acres and has only 18% of land dedicated for building purpose but the remaining area is dedicated for the green space. It also has 3 acres of sprawling green area that will remain a vehicle free zone. There is enough space for walking and jogging where a person can run with his kids and enjoy an outing within the residential premises while soaking in the winter sun or the spring season when the weather is pleasant. Within the play zone there is cricket ground and basketball court along with parks and children play area.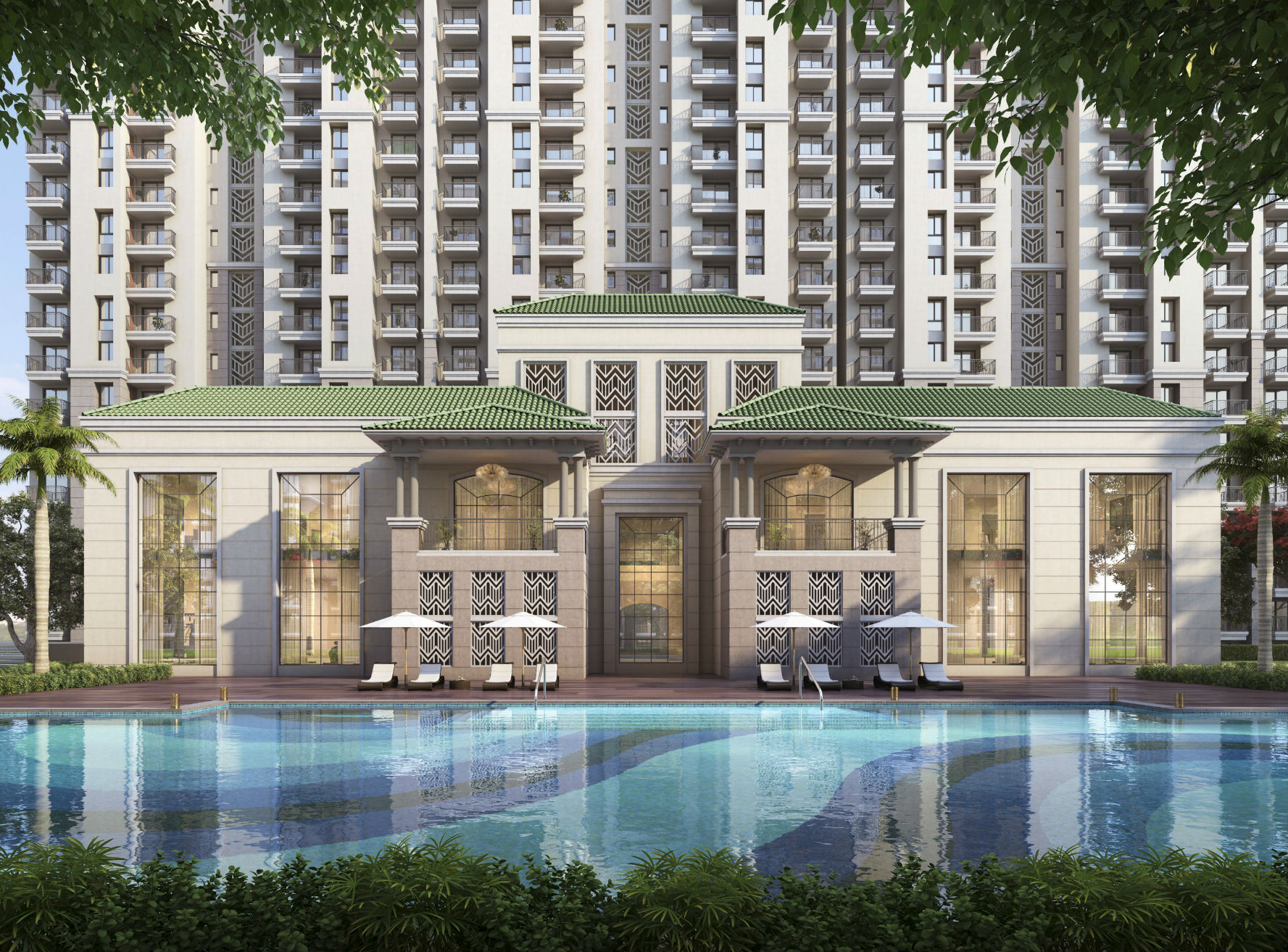 The other bigger advantage of ATS Pious Hideways can be find with the following specifications:
Homes with wonderful locality that has strategic location within one of the prime residential location
The home here has a marvellous kitchen with ceramic glazed titles above the kitchen counter top and oil bound distemper paint till the ceiling
The Kids Hideways are constructed which give them a better way to play and have fun and development at the same time
Huge Deck balcony is provided so that you can soak in within the ambience and the same could be said about external doors and windows along with aluminium fixtures
The other certain advantages which are found with ATS Pious Hideways are:
Low density project
Earthquake resistant structure
Lush green seating areas
World-class amenities
To add to the comfort one could find the project of ATS Pious Hideways are that it is 3BHK and 3BHK+Study residential apartments Phase 1 development. The total plot area is find to be with total plot area of 17 acres. The launching area is approximately with 9acres. Also, it has yoga and meditation area along  swimming pool and kids pool. The 100% power back-up is provided within the premises at ATS Pious Hideways.
The residential project by ATS has all aspect of modern living and lifestyle along with close proximity to the necessary facilities such as schools, colleges, commercial shops, hospitals and other necessary amenities. The housing projects in the name of ATS Pious Hideways gives better solution for the clients to live in a cleaner and healthier environment that has wide area with beautiful greenery.
Any person planning to invest in residential property should certainly consider to book a home at ATS Pious hideways. It also gives a higher return with better resale values and thus it gives more of an opportunity for better gains.