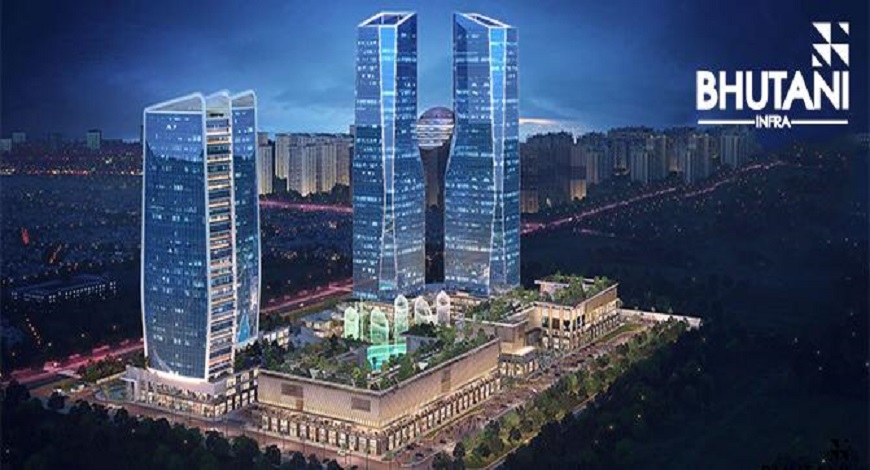 Bhutani Bolt is a gaming concept based entertainment and fun zone that creates enthusiasm among the gaming lovers. The project gives some of the best in class gaming and entertainment experiences. It is a place for fun, entertainment and adventure that helps with thrill and adventure which is a part of youth and their wish to enjoy best of the games. Bhutani Bolt makes the lifestyle full of enjoyment and let them seek the best of the gaming adventure in the form of indoor skydiving arcade games, roller coaster rides, zero-gravity rooms, paintball and much more. The project covers all aspect of gaming and lifestyle which makes the fun filled atmosphere go crazy as people get into many rides that helps them to enjoy thrills and adventures. Gaur City 14th Avenue flats / Gaur siddhartham flats / Gaur City 7th Avenue flats
Bhutani Bolt is a commercial project that has an area of 150-200 sq ft for every commercial unit. The price is very even and is at Rs 24 Lacs with the ongoing construction. It gives an experience that is akin to the busiest commercial centers and is certainly an iconic project. The project works with expecting high influx of people in the form of footfalls coming to Bhutani Bolt as the project is certainly advertising and fulfilling the right context of games which is enjoyed by all. The project also gives the best of space for small office investment and Bhutani Bolt is within the Bhutani Cyberthum.
Bhutani Bolt is having one of the apt location at Sector 140-A, Noida. The better connectivity is through Noida Express Highway, upcoming Jewar International Airport along with Central Business District. It is also well connected with IT hubs of Noida and also Greater Noida. The project helps to enjoy with best of the wellness and lifestyle concept which is developing into games. There are huge number of executives and managers from IT and ITES sector who wish to unwind with their family or friends at specific games and adventure zones making them feel complete after working hours or on weekends. Seeing this Bhutani Bolt has come up with best of the gaming zone at a right time when people are understanding the value of games and recreation in their lifestyle.
Bhutani Bolt has come up with some of the best amenities in the form of Club, auditorium, common room, indoor game hall, 24*7 security, visitors parking and many other necessary amenities. It has come with 25 acre development and with 3 high rise towers. It has Dlow maintenance and use VFD technology in construction. It has 900 ft Infinity pool along with Zen gardens. There are well laid jogging tracks and gymnasium. The architecture is well managed and in line. It has verdant greenery and landscape gardens. There are three basement parking and the offices are both lockable and leasing options available making it a perfect place for investment. It is UP RERA registration and has connectivity from Metro station Noida 137.
The project gives good opportunity for avid gaming and entertainment lovers which will create new investment opportunity adding better return on investment.