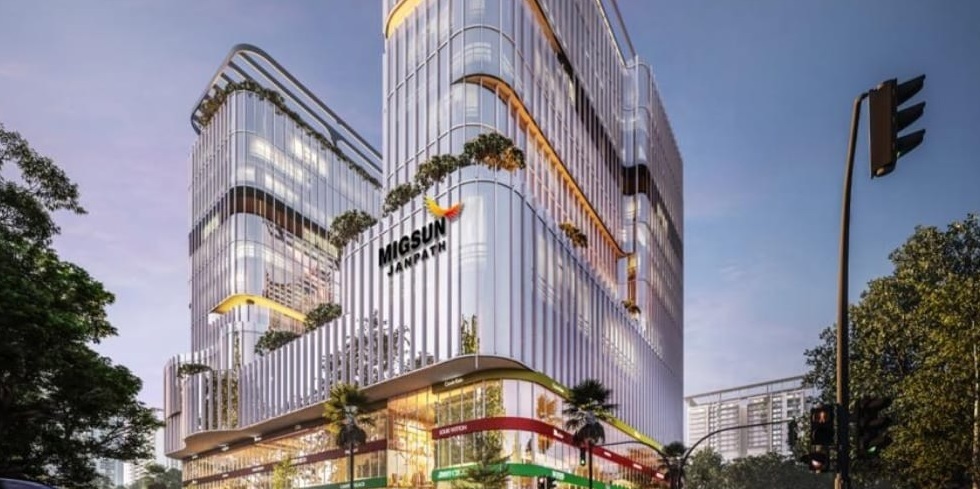 Migsun Janpath, Lucknow gives you one of the most pleasant and vibrant residential and commercial project which is very much commercial from its looks and specifications. This project is coming up in an area of 2 acres and there will be studio apartments which will resemble residential suites making a person live with best of the amenities and will also fulfill the commercial aspects within the property. Lucknow is seeing a sea change in its commercial and residential sector and all area around Gomti river are developing into best of the projects that have seen development and introduction of Lucknow Metro is adding more of convenience to the residents. Migsun Janpath Lucknow / ATS Picturesque Reprieves price / ATS Picturesque Reprieves Phase 2 price / ATS pious hideaways price
Migsun Janpath comes with best of the specifications that has Lower Ground Floor + 12 Floors and there are total of 515 units. Also, it will have total number of food courts as 64 and the possession is available within 2 to 3 years. Migsun is one of the premium residential and commercial builders which have come up with huge number of properties in Delhi-NCR and various other parts of India. Migsun Janpath is one of the most awaited project which is well managed by the Migsun Developers. The project location is near to Lulu Mall, Wallmart and Shaheed Path that is very well developed area with lots of other commercial and residential projects coming up in close vicinity.
Migsun Janpath comes up with biggest opportunity for the business, investors and startups. Migsun Janpath comes with a revolutionary concept of residential suites and commercial projects within a complex and building structure. It is also getting developed in a smart and developed Metro city that makes it one of the well managed project. Migsun Janpath also has IT Hubs, infrastructures and public works all done within the specified area of the project. It is well connected by roads and highways that makes it easy to commute from one part of the city to another. The Lucknow-Delhi expressway gives another better aspect to reach from various parts of Delhi and other cities to this project.
Migsun Janpath has come up with assured water and power supply, efficient public transport and e-governance facilities along with proper waste management that makes it one of the best project at the UP Capital city. Migsun Janpath has come with specific floor plans and it makes the fully furnished suites with best of the available space on each of the floor. Migsun Janpath comes with having 12 floors of well managed infrastructure that also has necessary amenities that makes your lifestyle more of a developed one.
Migsun Janpath is located at Shaheed Path Lucknow and the premium commercial space has a starting price of Rs 12 Lakhs onwards. The project has also got approved by Lucknow Development Authority and is a RERA approved project. It will also give benefits to the buyers in the form of pre- launch offer so to enjoy benefits you can book at the earliest and enjoy best of the privileges that will give you great benefits in the form of higher price appreciation!