India with its momentum gain into Olympics is forming a rapid sports culture. People are not only getting inclined into sports themselves but pushing their children and loved ones to participate in sports and make a name of their own. Now, cashing on with this popularity the Gaur Sportswood as its name suggests is coming up with iconic infrastructure that has major investment into sports facilities. Gaur Sportswood Price is also a luxurious residential apartment that offers 3 BHK along with 3 BHK + Servant room. Also, it has 2 new premium towers that are named platinum towers with 4 BHK + Servant room with a One floor One House. Resale Luxurious Property: Gaur Saundaryam Resale. Gaur Platinum Towers Price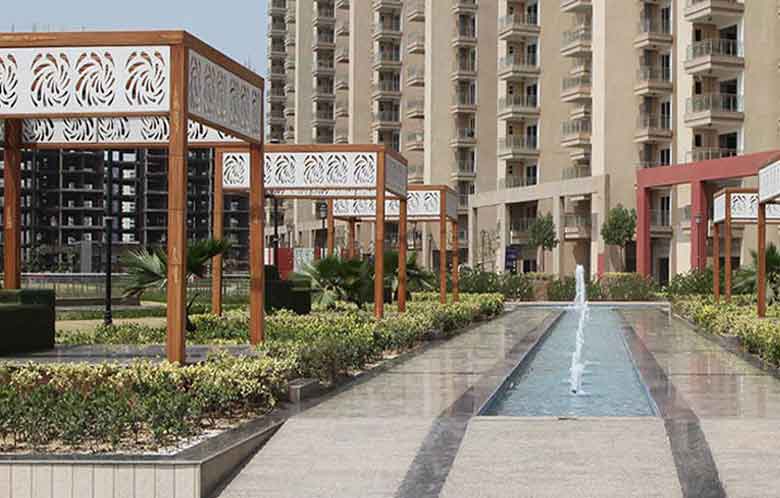 Gaur Sportswood can be termed as a residential paradise that offers high-end apartments and has more of the necessary amenities. It has proper ventilation giving a better flow of air along with sunlight. It also has the best of space and architectural design that adds more to the comfort while the homes are loaded with luxurious amenities. Gaursons also is a premium residential and commercial developer and they come up with iconic residential complexes that serve more with great living structures and almost 80% green space on offer. Gaur Sportswood is also located at the heart of the sports city and has 100 acres of fully developed sports facilities.
Gaur Sportswood offers only 4 flats on each floor and can be termed as a spacious high-end project along with a low-density one that gives more freedom for residents in terms of living space. It is a pre-certified Green Building Gold-related project which is recognized by IGBC. Each of the buildings is designed with a double-height entrance lobby and also the clubhouse has an area of 30,000 sq ft. It offers homes with 8 feet height doors and windows while the residential development in the form of 3 BHK is of 1690 Sq ft to 2280 sq ft while the 4 BHK has an area of 2780 square feet. The entire society has a lush green environment and has offered a lot of greenery along with amusements and is full of the latest amenities.
Gaur Sportswood has superior connectivity that adds more to it through other parts of the city and is 7 km away from the existing Noida City Center Metro station. It is located at Sector 79 Noida which is one of the best in terms of residential developments. Also, the home offers the best location and the project is surrounded by a 45-meter wide road that also has a 35-meter wide green belt. The home has RERA approval making it a well-approved society. Most of the facilities at Gaur Sportswood are located within the gated community and the homes are well laid according to international styles.
The adequate security measures along with a fire fighting system and other well-known necessities such as car parking make the Gaur Sportswood one of the well-managed societies and best-in-class living infrastructure. Also, the rates of homes are best for investment or living purposes making it an attractive option for buyers.